Award Winning Roofing Company in Coppell, TX
Touchstone Roofing, LLC takes great pride in being the premier roofing company in Coppell, TX and surrounding areas. Our unwavering dedication to delivering top-notch roofing solutions reflects our commitment to protecting the homes and commercial properties in Coppell. Whether you're a homeowner or a business proprietor in Coppell, rest assured that we are your trusted source for premium roofing services that prioritize your safety and peace of mind.
Whether you're in need of regular roof maintenance or a complete roof replacement, it's crucial to collaborate with a top-tier industry expert. While there are many local roofing companies available, not all of them possess the extensive skills and industry knowledge needed for a wide range of roofing projects. If you're searching for a trusted expert in roofing services, your search ends with Touchstone Roofing, LLC.
Roof Maintenance and Inspection
A well-constructed roofing system can safeguard your home for years. However, it necessitates periodic professional maintenance to preserve its condition
Neglecting this duty can allow premature deterioration and potentially void your roofing warranty.
Rest assured, our team offers comprehensive maintenance plans, alleviating the burden of keeping your roof in optimal condition.
Roof Installation and Replacement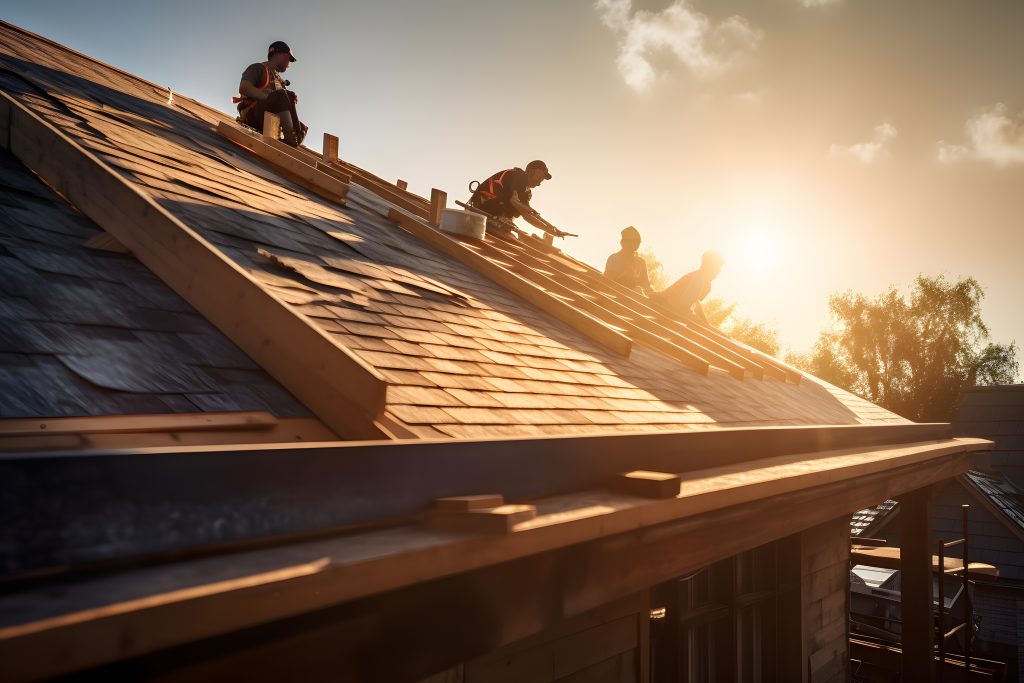 More Than Just a Roofing Company: Comprehensive Exterior Remodeling Services
In addition to residential roofing service, our specialization extends to a spectrum of other exterior remodeling services in Coppell, encompassing:
Gutters – Safeguard your home from water damage by allowing us to install a high-quality gutter system, expertly channeling rainwater away from your property.
Windows and Screens – Outdated, damaged, or old windows? Rely on our superior products and workmanship for precise window replacements. We also offer door refinishing services and installation of top-quality doors and screens.
Fencing – Discover our prowess in installing and replacing various fencing types, employing materials such as wood, vinyl, wrought iron, and more. Additionally, we offer professional staining and painting services.
Insurance Claims – In the event of storm damage to your roof or home exterior, we stand ready to assist you in navigating the insurance claim process. Contact us today for professional guidance.
Your Solution is Just a Phone Call Away!
Touchstone Roofing, LLC stands as the trusted name for professional and efficient roofing services in Coppell, TX. Reach out to us at (972) 433-9863 for a complimentary inspection and consultation. Alternatively, you can fill out our contact form.
Winston Nicodemus
2023-11-16
Huge thank you to the Touchstone company for my new roof, gutters and painting. Excellent job. Especially to Matthew who made the experience stress free. Matthew delivered above and beyond my expectations. Thank you!!!!
I worked with Chris Salinas. He did an excellent job. Great communication and very responsible!
Thanks for spamming me on mail
Matthew Mangapit and their team did an excellent job on my roof. From start to finish, they were professional, patient, and made the entire process comfortable for me. I highly recommend them for any roofing project. 5 stars!
Janis was excellent with ensuring that all our questions were answered and the team completed the job to our expectations. She communicated with updates each step of the project. Great work and attention to detail.
Loren was great to work with. He follow up with all the projects he said he was going to get fixed after the hail storm.
Touchstone Roofing assisted us after the hail storm in May. Matthew M and David were absolutely amazing and kept us informed through every step of the process. There timeline of work was incredible and they made the whole process easy and smooth. I would definitely recommend the Touchstone team for any roofing service.
Sue Rabinowitz
2023-09-01
Thank you Chris, can't say enough about the professionalism, expediency, integrity, of Touchstone Roofing, we definitely will be recommending your company to our friends and family. We truly appreciate your help with replacement of our roof AA++++.
Daniel Brunson
2023-07-27
Great job—competitive roofer, kept all commitments and finished the job as promised.