Gutter Installation & Replacement Services
Gutters and downspouts are essential to protect your home or commercial property from water damage. Without a gutter system, the structure is exposed to pooling rainwater that can wreak havoc on the integrity of your structure. Touchstone Roofing, LLC can provide you with an affordable new gutter installation that reliably moves water away from the structure, protecting everything from the roof and siding to the foundation.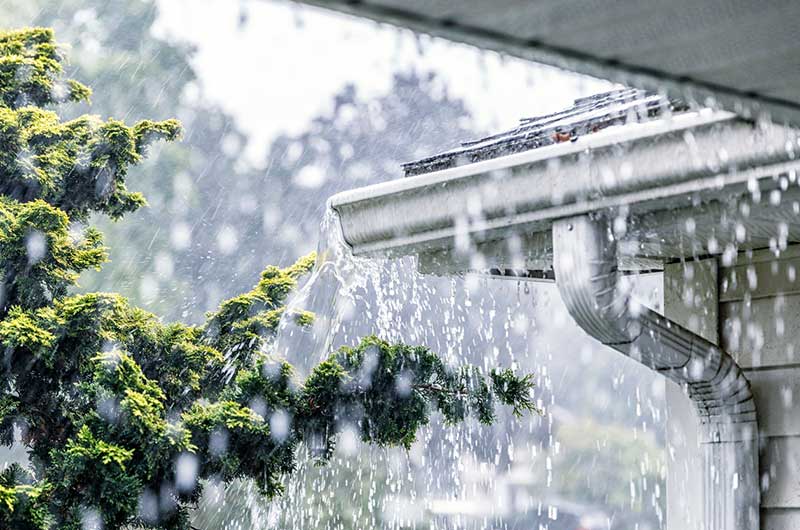 Because we live and work with customers in Texas, Louisiana and Oklahoma, we recommend gutters to every property owner we meet. This region gets enough rainy weather that our homes and businesses need protection from water damage, and a proper gutter installation is essential to achieving that protection.
Signs Your Gutters Need Replacement
While it may seem like your gutters are working, they may not be in prime condition. A range of problems can prevent gutters and downspouts from protecting your home or business. Telltale signs that your gutters are in disrepair and need replacement include:
Gutters pulling away from the roof
Sagging gutters
Gaps between gutter sections
Holes or cracks in gutters
Rusted gutters
Peeling or chipping paint around gutters
Water penetration/damage
Mold or mildew growth
Why Choose Us for Gutter Installation
Because gutters are attached to the fascia boards of your roof, it's important to hire a gutter contractor that knows how to handle a roof properly. As roofing specialists, Touchstone Roofing, LLC can ensure your roof is not damaged in the process of installation, and we guarantee a proper install that can provide years of reliable performance.
Contact Us for a Free Gutter Estimate!
Touchstone Roofing, LLC would be happy to visit your property and provide you with a free estimate for new gutters. Not sure if you need a replacement? We can inspect your existing system to help you decide. Either way, we'll be delighted to help. Call us today at (972) 418-2992 or fill out the contact form to get started!