Roof Repair & Storm Damage Restoration
Don't let your roof repair needs drag on long enough to cause bigger problems. As soon as you suspect you need professional repair services, get in touch with Touchstone Roofing, LLC for a free inspection. We'll check every aspect of your roofing system, from the shingles, soffits and fascia to the decking and flashing, documenting all damages along the way with photos and notes, as well as a free estimate for the recommended repairs. Contact us today to get started!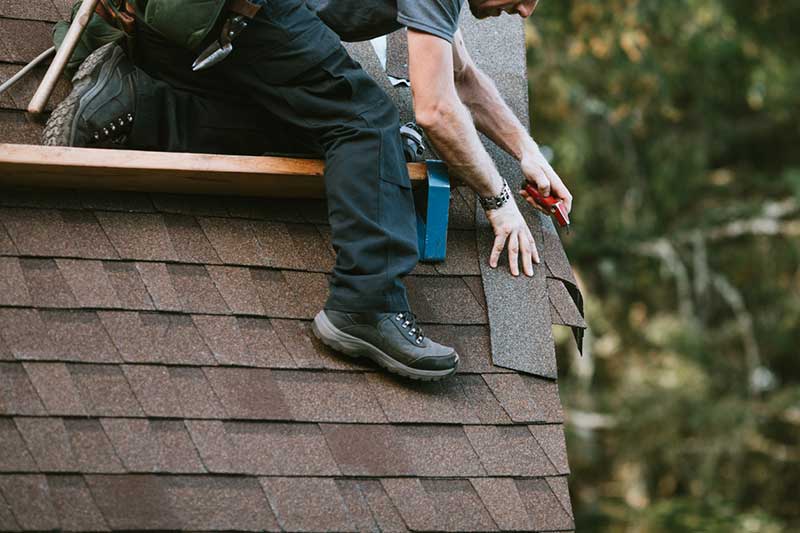 Residential Roof Repair
Your home should be a place of sanctuary and comfort. Touchstone Roofing, LLC aims to protect you, your family and your belongings with a quality roof. We specialize in all types of residential roofing replacements and repairs, including (but not limited to):
Asphalt shingle roofs
Composition roofs
Metal roofs
Shake roofs
Clay roofs
Slate roofs
Commercial Roof Repair
Keep your business facilities maintained and in optimal shape by relying on Touchstone Roofing, LLC for commercial roof repair services. We have your business covered. We will propose a variety of roof repair solutions that are both time-sensitive and cost-effective, and help you choose the best path forward. If the damage is storm-related, we can draft an estimate for an insurance claim. And while we repair your roof, we will keep your business clean and operating with minimal interruption.
We're Storm Damage Restoration Specialists
When storm damage hits, it often leaves its mark in several ways. No matter the type of storm damage, Touchstone Roofing, LLC has you covered:
Hail damage
Wind damage
Snow damage
Flood damage
Tree damage
Electrical damage
Debris damage
Contact Us to Schedule a Free Roof Inspection
You can trust our award-winning roofing company for all your roof repair needs. For a free inspection and estimate, get in touch with Touchstone Roofing, LLC today. We're open seven days a week to answer your call or respond to your message. Call us at (972) 418-2992 or fill out the contact form today!