Premier Roofing Services in Frisco, TX | Expert Roofers at Your Service
At Touchstone Roofing LLC, our pride lies in serving the thriving community of Frisco, TX. With a commitment to excellence and a passion for delivering top-tier roofing solutions, we're dedicated to safeguarding the homes and businesses of Frisco. Whether you're a homeowner or a business owner in Frisco, you can trust us to provide the highest quality roofing services that prioritize your safety and peace of mind.
"Thank you Chris, can't say enough about the professionalism, expediency, integrity, of Touchstone Roofing, we definitely will be recommending your company to our friends and family. We truly appreciate your help with replacement of our roof AA++++"

Sue Rabinowitz on Google
Whether you seek routine roof maintenance or a comprehensive replacement, partnering with a seasoned professional is paramount. While local roofers abound, not all possess the depth of skills and industry experience required for a wide spectrum of roofing projects. If you're in pursuit of a reputable authority in roofing services, look no further than Touchstone Roofing.
Roof Maintenance and Inspection
A well-constructed roofing system can dutifully safeguard your home for years. However, it necessitates periodic professional maintenance to preserve its pristine condition
Neglecting this duty can precipitate premature deterioration and potentially void your roofing warranty.
Rest assured, our team offers comprehensive maintenance plans, alleviating the burden of keeping your roof in optimal condition.
Roof Installation and Replacement
As a GAF Master Elite® Certified roofing contractor and a CertainTeed Master Shingle Applicator™, we have the expertise and training to exclusively install the industry's finest roofing products.
Our selection encompasses an array of shingle products, available in various colors and styles, ensuring a seamless fit for your residence.
The choice is clear: Touchstone Roofing LLC is THE choice for your roofing needs in Frisco!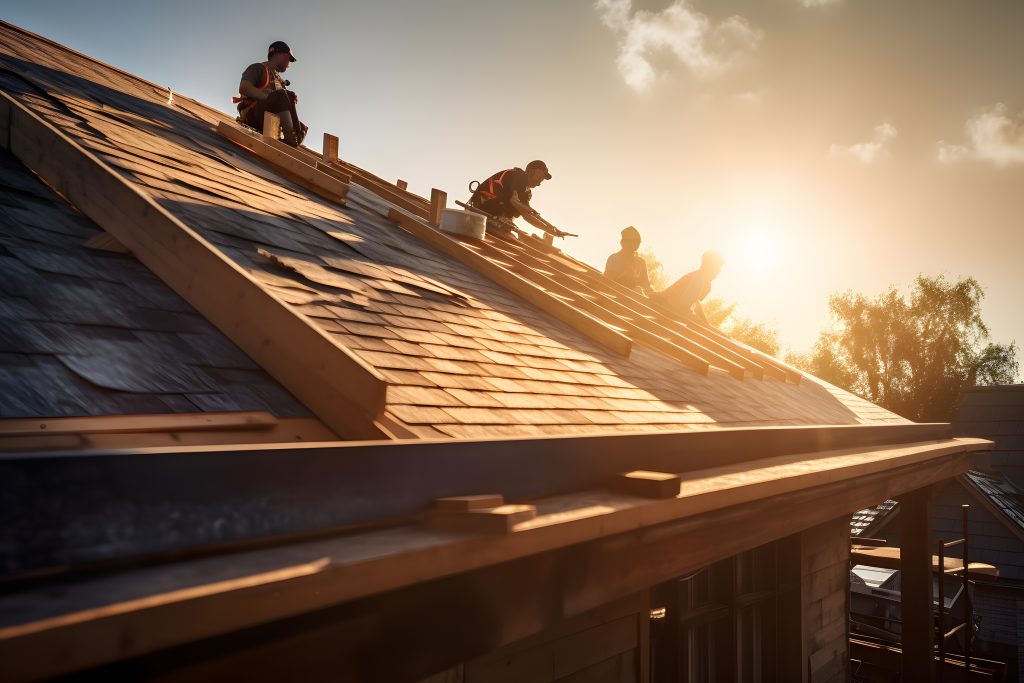 Beyond Roofing: Comprehensive Exterior Remodeling Services
In addition to residential roof repair and replacement, our specialization extends to a spectrum of other exterior remodeling services in Frisco, encompassing:
Gutters – Safeguard your home from water damage by allowing us to install a high-quality gutter system, expertly channeling rainwater away from your property.
Windows and Screens – Outdated, damaged, or old windows? Rely on our superior products and workmanship for precise window replacements. We also offer door refinishing services and installation of top-quality doors and screens.
Fencing – Discover our prowess in installing and replacing various fencing types, employing materials such as wood, vinyl, wrought iron, and more. Additionally, we offer professional staining and painting services.
Insurance Claims – In the event of storm damage to your roof or home exterior, we stand ready to assist you in navigating the insurance claim process. Contact us today for professional guidance.
Your Solution is Just a Phone Call Away!
Touchstone Roofing stands as the trusted name for professional and efficient roofing services in Frisco, TX. Reach out to us at (972) 433-9863 for a complimentary inspection and consultation. Alternatively, commence the process by completing our online contact form.